People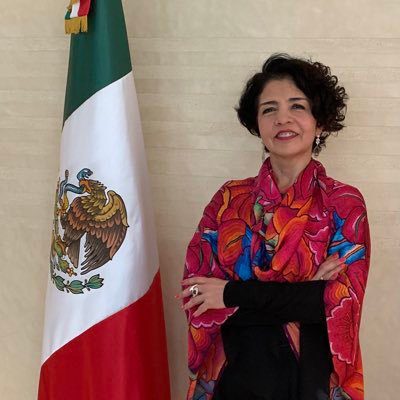 Mabel Gomez Oliver
Ambassador of Mexico to Morocco
Ambassador of Mexico to the Kingdom of Morocco and concurrent to Côte d'Ivoire, Guinea Bissau, Mali and Senegal. She has also been Ambassador to Argentina and Guatemala.
Career diplomat since March 1987. In the bilateral sphere, she has also served as Deputy Chief of Mission at the Embassy of Mexico in the United States and at the Embassy of Mexico in France, as well as Counselor for Legislative Affairs, also at the Mexican Embassy in the United States.
In the multilateral sphere, she was posted in Geneva as Deputy Permanent Representative of Mexico to the United Nations and other International Organizations and in Paris, as Deputy Permanent Representative to UNESCO.
At the Mexican Ministry of Foreign Relations, she served as Director for Political Affairs and Migration of the General Directorate for North America and as Deputy Director for Political Affairs and Security at the General Directorate for the United Nations. She was commissioned at the National Migration Institute of the Ministry of the Interior as General Coordinator for Inter-institutional and International Affairs.
Degree in International Relations from the Iberoamerican University (Mexico) and Master of Arts in Law and Diplomacy, The Fletcher School of Law and Diplomacy (Tufts University). Fulbright-García Robles Scholar.