People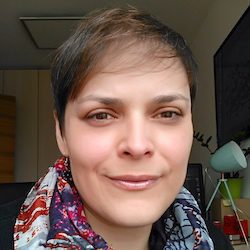 Dragana Markovski
Education Programmes Coordinator
Ms Dragana Markovski works on the planning, development, coordination, and quality control of Diplo courses and training programmes. She currently focuses on the delivery and further development of online communications training as part of Diplo's Future of Meetings project which provides capacity building and support to international organisations and various stakeholders as they transition from offline to online work.
Dragana has also worked on promotional activities for Diplo courses and projects, and assisted in the design and development of Diplo's learning management system (LMS).
Prior to joining Diplo in 2011, she worked as a translator and interpreter, as well as in office and PR management, international trade and logistics, and education.
She holds a BA in Chinese Language and Literature, and an MA in Chinese Literature from the Faculty of Philology, University of Belgrade.