People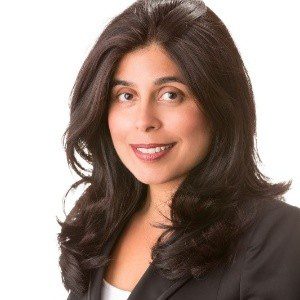 Ayisha Piotti
Director of AI Policy, ETH Zurich, and Managing Partner, RegHorizon
Ayisha Piotti is Director of AI Policy at ETH Zurich's Center for Law & Economics and Managing Partner at RegHorizon.
Ayisha is a strategic alliance builder with a strong business background and with extensive experience in Government Affairs tackling complex regulatory & fiscal challenges through working with politicians, diplomatic missions, international organizations, government ministries, consumer and business associations.
She has over 20 years of experience in the private & public sector, including with the United Nations. Prior to joining ETH Zurich, Ayisha created the Swiss based strategic consulting firm RegHorizon and was Senior Director of Business Development and Corporate Affairs within a large multinational, where she built and led cross-functional teams and projects spanning diverse geographies, including Europe, Middle East, Africa and Asia.
Ayisha's educational background is in Economics and Management, and she is the alumna of the London School of Economics & Political Science (UK), Tufts' Fletcher School of Law & Diplomacy (USA), MIT's Sloane School of Management (USA), INSEAD (France) and the IMD (Switzerland).
Ayisha strongly believes in the role of education in empowering youth and is Co-Founder and Board Member of the federally supervised the Swiss LSE Alumnae and Alumni Foundation. She is also actively engaged in various organisations promoting women in leadership and technology.
Ayisha is also a member of the ITU / UNESCO Broadband Commission's expert committee on AI Capacity Building and digital transformation in the public sector.