DiploNews – Issue 391 – 16 March 2020
Upcoming study opportunities
May 2020 online courses
Stuck at home? It's the perfect opportunity to take an online course. Our next course sessions start on 4 May 2020. Register now to reserve your place in these popular courses: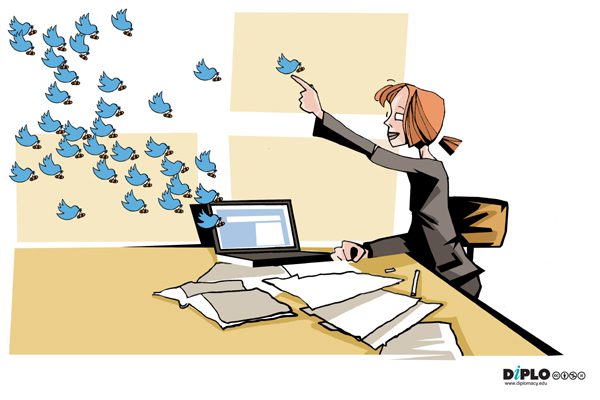 Apply by 30 March 2020 for Diplo certificate courses. For further information or to apply, click on the titles of the courses above or visit our courses webpage.
Malta scholarships
Thanks to support from the government of Malta, partial scholarships are available for applicants from developing countries to attend upcoming Diplo online courses. These scholarships cover 30%–60% of course fees and can be applied to most online courses in 2020. Browse our course catalogue and contact us at admissions@diplomacy.edu for further information. You can also sign up for our courses mailing list to be informed about upcoming courses.
Upcoming events
Live discussion: How to organise and run online meetings

As COVID-19 causes shut-downs, travelling restrictions, and cancelled meetings, the impetus to move towards online meeting platforms is increasing; gathering speed as a climate-friendly and coronavirus-free alternative.
During the live discussion, 'Diplomacy goes virtual as coronavirus goes viral: How to organise and run online meetings', we will address the new challenges and opportunities for interactive online events.
Register and join us on Tuesday, 17th March, at 13:00UTC (14:00 CET) – online of course!
The live discussion is being held in the context of DiploFoundation's new Conference Tech LAB, where we will share insights gathered from over 1000 online events and webinars held over the last 20 years.
In the Conference Tech LAB we present a list of high-profile conferences that were shifted from on-site to online; guidelines on which online platforms to use, and when; tips and tricks for successful online conferencing and moderation; and more!
Publications
For the benefit of our French speaking followers, the latest Digital Watch Newsletter has been translated into French. Get your copy!
What's been happening in the Diplo blogosphere?
In Diplomacy goes virtual as the coronavirus goes viral, Dr Jovan Kurbalija analyses the impact of the coronavirus on diplomacy. Noticing the shift towards e-diplomacy, Dr Kurbalija weighs the advantages and challenges that such a change can bring.
DiploFoundation's alumni now officially have their own blog channel where they can express themselves! Marília Maciel explains the process that led to three alumni blog posts being published in From our alumni: A three-part blog series on AI.
A future inevitable – Abhilash Babu Vinayak questions whether our generation is trading convenience for freedom, and how AI, in particular, may affect our humanity and the core values that have guided mankind
Is it the future yet? – Jelena Dincic provides an overview of AI and identifies some of the ways in which it could help mankind, all this while outlining challenges, and suggesting ways to constructively seek solutions.
Keeping AI in check – Jesus Cisneros welcomes the growing awareness about the interplay between AI, ethics, and human rights. He suggests that a flexible but effective regulatory framework is needed to keep AI under scrutiny.
In [WebDebate summary] Exploring innovative teaching methodologies: Digital tools for teaching diplomacy, we revisit the discussion in which Prof. Jaime de Aguinaga García and Dr Katharina Höne explored the digital tools currently employed in teaching; the 'how' and 'why' they are utilised; the challenges and opportunities associated with them; and, best practices and lessons learned.
Subscribe to Diplo's News