DiploNews – Issue 385 – 19 December 2019
Upcoming study opportunities
Capacity Development course
Capacity development has been emerging as a central approach within development for more than two decades. To help development professionals better understand and master this paradigm, this interactive online course introduces the key concepts, principles, and values of capacity development. The main focus is on building practical skills for better design, planning, implementation, and assessment of capacity development initiatives. The next session starts 17 February 2020 and the application deadline is 13 January 2020. Please visit the course webpage to read more and apply.
Humanitarian Diplomacy Diploma course
Apply now for the next session of the popular online course Humanitarian Diplomacy, offered in co-operation with the International Federation of Red Cross and Red Crescent Societies (IFRC). This highly interactive 13-week course, led by Ambassador Christopher Lamb and a team of experienced practitioners, extends the knowledge base and develops practical skills of current and future practitioners in humanitarian diplomacy and policy. The course familiarises participants with basic definitions, concepts, actors, and institutions in the field of humanitarian diplomacy; introduces international humanitarian law; hones advocacy and negotiation skills; develops participants' research skills; and, increases their understanding of national and regional humanitarian diplomacy activities.
 The course is offered in English; however, participants have the option of writing and submitting major course assignments and the final research paper in French or Spanish.
 The next session starts 17 February 2020 and the application deadline is 13 January 2020. Please visit the course webpage to read more and apply.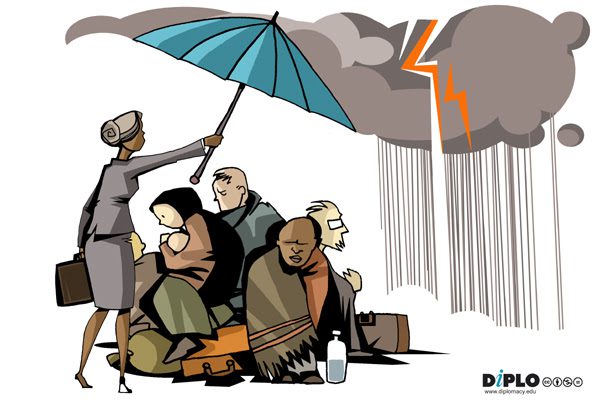 February 2020 online diplomacy courses
Start the new year with one of our most popular online courses:
Apply by& 13 January 2020 for Diplo certificate courses. For further information or to apply, click on the titles of the courses listed, or visit our courses webpage. Register now to reserve your place.
Malta scholarships
Thanks to support from the government of Malta, partial scholarships are available for applicants from developing countries to attend upcoming Diplo online courses. These scholarships cover 30%–60% of course fees and can be applied to most online courses in 2020. Browse our course catalogue and contact us at admissions@diplomacy.edu for further information. You can also sign up for our courses mailing list to be informed about upcoming courses.

IGF 2019 Final Report
The IGF 2019 Final Report is now available.
The 16-page report includes a commentary on the 14th IGF which took place in Berlin, an anaysis of trends, and a summary of the main topics, outcomes, and data analysis of the event.
Upcoming events
HumAInism and Artificial intelligence
Dr Jovan Kurbalija, director of DiploFoundation, Dr Biljana Scott, senior lecturer at DiploFoundation and an associate of the Chinese Institute at Oxford University, and Dr Katharina Höne, senior lecturer at DiploFoundation will have a discussion about artificial intelligence and the future of humanism through the prism of philosophy, politics, linguistics, arts, and technology on Friday, 20th December, from 17h-19h (CET), at the Centre for the Promotion of Science in Belgrade.
For more information and to register register, visit the dedicated page.
The recording of the live streaming is now available:

Past events
Diplo director awarded honour by the Republic of Malta
Prof. Jovan Kurbalija, DiploFoundation director and Geneva Internet Platform head, was appointed Honorary Officer in The National Order of Merit by the Republic of Malta. The honour was bestowed by the President of Malta, during this year's Republic Day celebration.
IGF debrief roundtable in Washington DC
The roundtable discussion held on Wednesday, 11th December, revolved around the key takeaways from the IGF 2019. The recording of the event is available.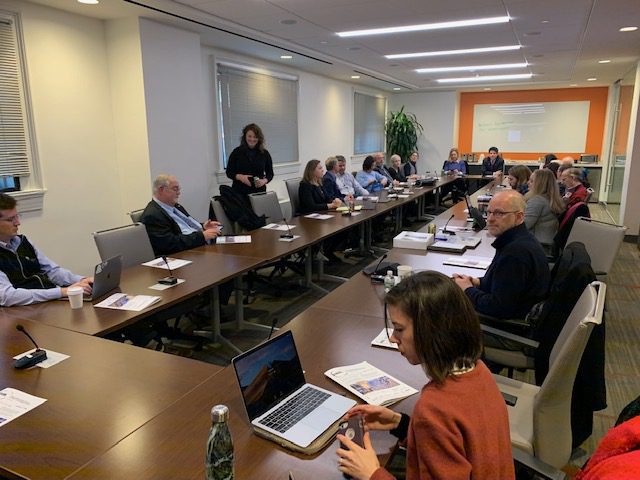 [WebDebate] Exploring innovative teaching methodologies: Digital tools for teaching diplomacy
Digital tools have garnered substantial interest in the context of teaching and training in diplomatic practice.
In our WebDebate, Prof. Jaime de Aguinaga García and Dr Katharina Höne explored innovative methodologies for learning and teaching diplomacy.
How is water protected during armed conflicts?
On Monday, 9th December 2019, the Geneva Water Hub's Platform for International Water Law and DiploFoundation hosted the event, 'How is water protected during armed conflicts?'.
This event was organised within the framework of the Distance Learning Course on 'International Water Law & The Law of Transboundary Aquifers' delivered through the Continuing Education and e-Learning Centre of the University of Geneva.
What's been happening in Diplo's blogosphere
As artificial intelligence (AI) is starting to influence decision-making in foreign affairs and diplomacy, Eun Chang Choi asks, 'Will algorithms make safe decisions in foreign affairs?'
In their blog post entitled 'Private technology and the mediation of armed conflict' Cedric Amon and Stefania Grottola illustrate their research to bridge the gap between the sphere of mediation of armed conflict – traditionally defined as a low-tech environment – and the sphere of technology.
Diplo in the media
Diplo's Dr Katharina E. Höne and Dr Tereza Horejsova gave an interview for the University of Southern California's Public Diplomacy Magazine. In the interview they speak about 'Training Diplomats for an AI-driven future'.
Book reviews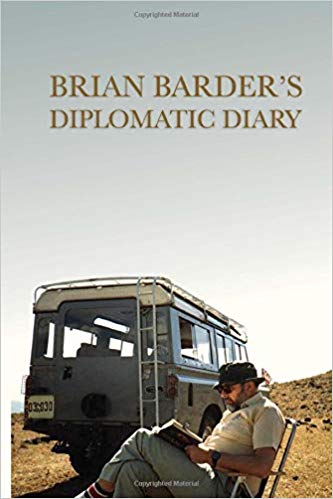 In his book review, Prof. G.R. Berridge takes a look at 'Brian Barder's Diplomatic Diary'. Berridge writes, 'Compared to diplomatic memoirs, diplomatic diaries are a rarity. And since this one is the product of an acute observer who loved the English language and used it in a vigorous and creative style, the appearance of this volume is doubly welcome.'
Subscribe to Diplo's News