Diplomacy in the 21st century is more proactive, multidirectional, and innovative than ever before.
Our world is increasingly interconnected, as demonstrated by the domestic impact of external issues. New subjects crowd the international agenda. At home and abroad, many actors participate in international affairs. Managing external affairs is more complex, involving focusing on performance and reaching out to publics. This course gives insight into the contemporary practice of diplomacy and deepens understanding of significant issues in diplomacy management. The course is practitioner-oriented, and participants should have some prior knowledge of diplomatic theory and practice. The course was originally developed in a shorter, self-learning format for the Canadian Foreign Service Institute.
What will you learn?
Identify the defining features of diplomacy in the 21st century (or 'globalised diplomacy'), and the change factors – the volatile forces in the current operating environment which shape and force diplomacy to adapt.
Describe and analyse changes in the ways that countries deal with one another, including the new and changing roles of embassies.
Assess the role of new actors in diplomacy, in particular public diplomacy.
Identify and provide examples of different types of regional diplomacy groupings, and analyse the role, potential and opportunities of these new clusters.
Critically assess the movement towards foreign ministry reform, and the impact of performance management in foreign ministries and provide examples.
How will you learn?
In this course, you will interact intensively in discussions with classmates and lecturers from around the world. You will receive guidance and personalised feedback on your classwork from the course team.
How long will you learn?
The course lasts for 10 weeks:
1 week of course introduction and orientation to online learning
8 weeks of addressing the course topics one by one (see below for more details)
1 week for the final assignment and completing pending tasks
Who should apply
This course will be of interest to:
Practising diplomats, civil servants, and others working in international relations
Postgraduate students of diplomacy or international relations wishing to gain deeper insight through interaction with practising diplomats
Postgraduate students or practitioners in other fields seeking an entry point into the world of diplomacy
Journalists, staff of international and non-governmental organisations, translators, business people, and others who wish to improve their understanding of diplomacy-related topics
Overview
The course consists of 8 modules:
Globalised Diplomacy: A survey of the diplomatic process, with a special focus on factors driving change. We consider the environment in which foreign ministries operate; the enlarged, complex foreign-domestic interface; the consequences of the ICT revolution; human rights and the role of civil society; multilateral diplomacy; and human resource management.
Regional Diplomacy: This is a high growth area in external affairs, consisting of neighbourhood diplomacy, as well as 'plurilateral diplomacy', where groups build on principles other than geography. We examine the role, potential, and opportunities that these new cluster formats offer, as well as the typology and the innovation incorporated. We also study free trade agreements and the limitations of regional diplomacy.
Foreign Ministries: Change and Reform: After the Cold War, and the onset of rapid globalisation, most foreign ministries engaged in adaptation and reform. We consider the motivation, the models followed, and the priorities in the content of reforms. We also examine new trends in the training of diplomats. We finally consider the pitfalls in the implementation of reform.
The Decision Process, Crisis and Risk Management: We examine the generic aspects of decision-making in foreign ministries, the decision categories, their practical application, plus crisis and risk management. In addition, we look at the various actors that furnish inputs into decisions, i.e. the official and the non-state actors, knowledge management, and building institutional memory.
Performance Management: In public services, performance management (PerM) is the new mantra; MFAs have no choice but to comply with new public reporting formats, 'output budgets' and the like. We examine the impact along three tracks: measuring the efficiency and effectiveness of the MFA and its subsidiary entities; application in human resource management; and performance reporting to publics. We consider the measurement criteria, the downside of performance management.
The Re-invented Embassy: Thanks to the revitalisation of bilateral diplomacy, the embassy (and the entire diplomatic process) is in renaissance. We consider the new and the changed tasks of embassies, together with relevant examples, plus the caution that needs to be applied in the 'reworked' embassy-MFA relationship, under evolution in some leading countries.
Diplomacy of small states: A survey of a little-studied, yet current topic. We consider the empirical evidence, the options that small states have developed, and their exemplars. We also look at small state diplomatic behaviour and the group diplomacy practised by small states.
The Public and Image-Building: We analyse image-building activities and the role of the public in foreign affairs. We consider the different models of public diplomacy, including the US experience. We look at methods of news management and the way the country brand is promoted. We consider the thesis that public diplomacy is now practised both abroad and at home, and centres on building and projecting a country's soft power.
Course lecturers

Strategic Advisor to the Deputy Chairperson of the African Union Commission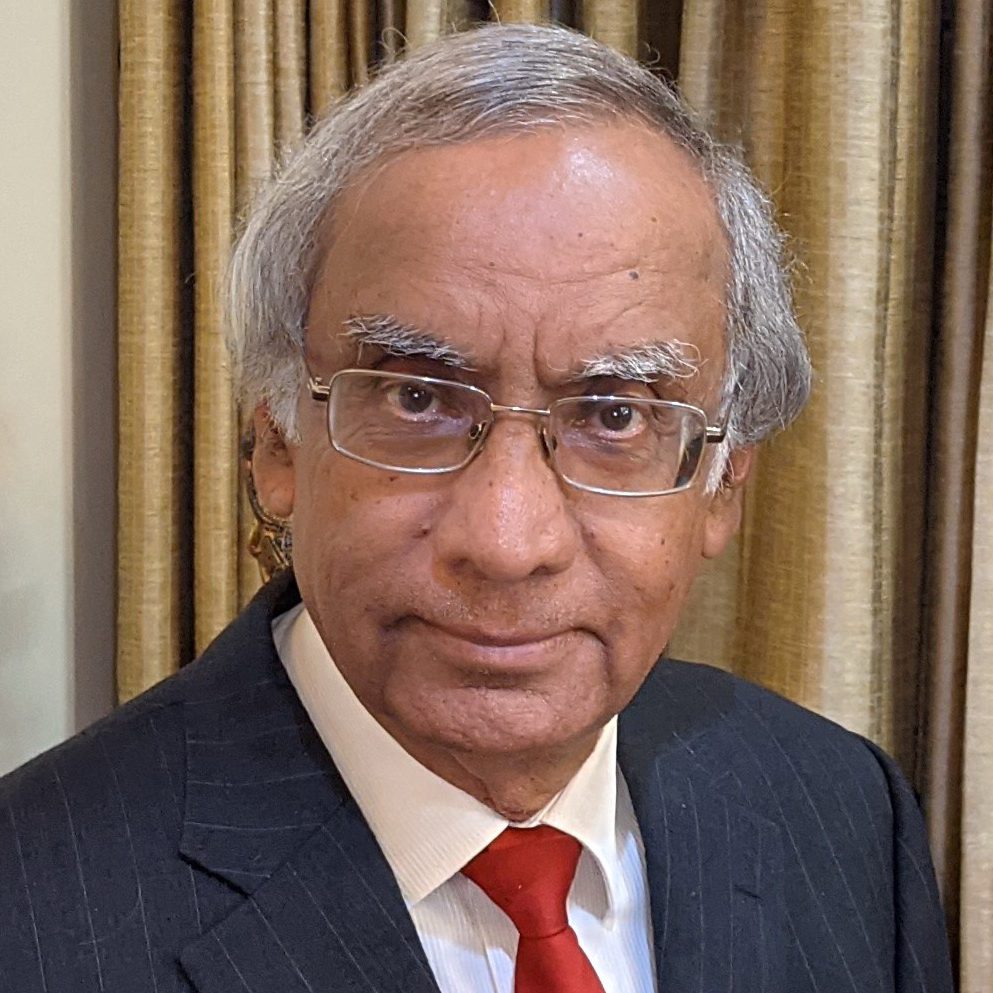 Distinguished Fellow, Gateway House; Former Indian Ambassador
Also of interest
Need more info:
DiploFoundation (attn Tanja Nikolic)
Anutruf, Ground Floor, Hriereb Street Msida, MSD 1675, Malta
Methodology
The 21st Century Diplomacy online course is based on a collaborative learning approach, involving a high level of interaction over a period of 10 weeks. Reading materials and the necessary tools for online interaction are provided in a virtual classroom.
Each week, participants study and discuss course materials and complete additional online activities. At the end of the week, participants and lecturers meet to discuss the topic of the week. For successful completion, this course requires a minimum of 5 to 7 hours of study time per week.
Participants who successfully complete a certificate course receive a certificate issued by Diplo which can be printed or shared electronically via a permanent link. Participants who successfully complete an accredited course will receive 9 ECTS credits from the University of Malta.
Prerequisites
All course applicants must have regular internet access; dial-up connections are sufficient, but broadband is preferable.
Applicants for certificate courses must have:
An undergraduate university degree OR 3 years of work experience and appropriate professional qualifications in diplomacy or international relations
Sufficient English language skills to undertake postgraduate-level studies
Applicants for accredited courses must meet the University of Malta prerequisites:
Bachelor's degree in a relevant subject with at least Second Class Honours
Proof of English language proficiency obtained within the last 2 years (minimum requirements: TOEFL paper-based – 650; TOEFL internet-based – 95; IELTS – 6.5.; Cambridge – Proficiency Certificate with Grade C or better). If when applying you are still waiting for your English language proficiency results, the University may issue a conditional letter of acceptance.
Fees and scholarships
Course fees depend on whether you wish to obtain university credit for the course or a Diplo certificate:
University of Malta accredited courses: €850
Diplo certificate courses: €690
Note: Diplo alumni can benefit from a 15% discount on the fee for this course.
A limited number of partial scholarships are available for diplomats and others working in international relations from developing countries. Discounts are available for more than one participant from the same institution. 
You can apply for this course as:
How to apply
Fill out the short form to start your application process for this course. You will receive an instruction email on how to continue.
Applying for financial assistance? Please indicate this on the application form, upload your CV, and a motivation statement that should include:
Details of your relevant professional and educational background
Reasons for your interest in the course
Why do you feel you should have the opportunity to participate in this course? How will your participation benefit you, your institution and/or your country?
Please note that financial assistance from Diplo is available only to applicants from developing countries! 
Late applications will only be considered if there are spaces available in the course.
Apply for a University of Malta accredited course
Complete application packages must be received by specified application deadlines in order to be considered.
Two copies of the University of Malta application form filled out in full
Certified copies of original degree(s) and official transcripts
English translations of degree(s) and transcripts if they are not in English, signed and stamped by a translator
English language proficiency certificate obtained within the last two years (minimum requirements TOEFL paper-based – 650; TOEFL internet-based – 95. IELTS – 6.5.; Cambridge – Proficiency Certificate with Grade C or better). Please indicate on the application form if you are still waiting for your English language proficiency results
Photocopy of personal details pages of your passport
If you are requesting financial assistance, please include your CV and a motivation letter with your application. The motivation letter should include details of your relevant professional and educational background; reasons for your interest in the course; and why you feel you should have the opportunity to participate in this course (i.e. how will your participation benefit you, your institution and/or your country). Financial assistance from DiploFoundation is available only to applicants from developing countries.
Application fee or proof of payment (€100, non-refundable – see methods of payment).
Please send the complete application package by email to admissions@diplomacy.edu or by post to:
DiploFoundation
Anutruf, Ground Floor
Hriereb Street
Msida, MSD 1675, Malta
Please note that by sending your application package, you are confirming that you have read Diplo's Privacy Policy. Please note that Diplo will process and share your personal data with third parties (including the University of Malta) for admissions and academic matters, administering finance, and administrative purposes in accordance with the Privacy Policy.
Cancellation policy
Diplo reserves the right to cancel this course if enrolment is insufficient. In case of cancellation, Diplo will notify applicants shortly after the application deadline. Applicants who have paid an application fee may apply this fee towards another course or receive a refund.
Diplomatic Protocol and Etiquette online course
Cybersecurity for South-Eastern Europe online course