After a few months of online work, Diplo's Creative Lab team met in Geneva. We locked ourselves in a room for three days (20‒22 May) to further advance the development of  Digital Watch in preparation for the launch of the Alpha version at the end of the June. Diplo is developing the observatory for the Geneva Internet Platform (GIP). Given the richness of discussions and the value of the process itself, we decided to keep a brief diary. If you want to receive updates on our progress, please subscribe to the GIP mailing list.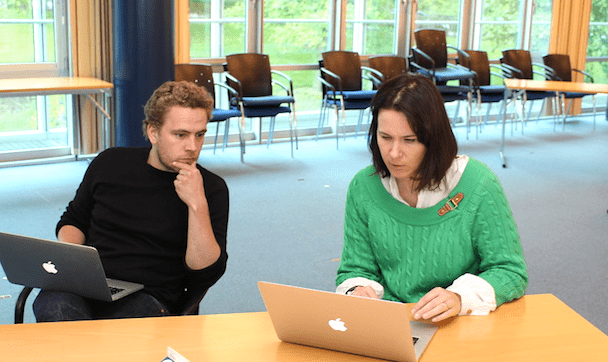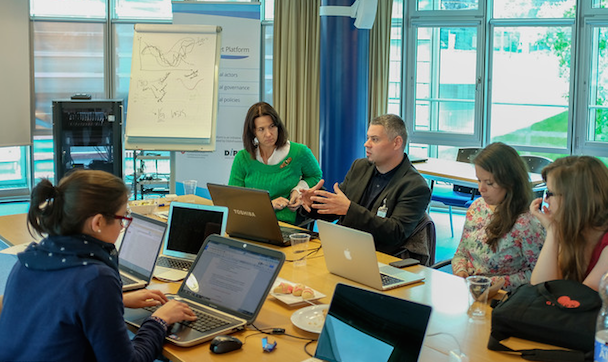 Observatory – Monitor – Briefcase – Portal – Watch?
The first question was what to name 'this' system.  Back in early 2000, Diplo used the terms briefcase and portal but these two terms do not resonate well today. Observatory was also proposed, but it is  overused by numerous modern initiatives. Monitor was dismissed as associating too much with a computer monitor. Digital Watch was not ideal solution, but ultimately it won. The main criticism was that it could be associated with a real 'watch' (making it difficult to gain visibility on search engines). Watch also has a strong journalistic connotation. Our system is a mix of immediate reflection and a broader repository knowledge.
The term Digital Watch was accepted as a proposal that has yet to be confirmed by the GIP Steering Committee and core partners in the project.
About Diplo's Creative Lab
You can follow Diplo's Creative Lab diary which provides updates on the development of Digital Watch – a dynamic observatory built on the dynamic interplay of
advanced use of technology (data-mining, cognitive and language analysis);
creative visualisation (a mix of modern material design and hand-drawn illustrations in traditional Diplo's style);
a network of knowledge curators who analyse and contextualise data in specific policy and cultural contexts (the impact of policies is ultimately local even in global developments such as digital policy); and
experience in developing information repositories and observatories (the first observatory was developed in early 2000 – see WebArchive).
Diplo's Creative Lab includes IG experts, techies, cognitive scientists, data specialists, graphic artists, and designers.
The Alpha version of the GIP's Digital Watch will be prepared by the end of June. If you want to follow Diplo's Creative Lab diary, please subscribe to the GIP mailing list or contact Tereza Horejsova at terezah@diplomacy.edu
Subscribe to Diplo's Blog