New study: Towards a secure cyberspace via regional co-operation
Published on 17 February 2017
Updated on 07 August 2022
With the increasing use of the Internet in everyday life and especially in global business, traditional crimes such as fraud, identity theft, and buying illegal goods are now being conducted through the Internet as well. Black markets on the 'dark web', cyber-weapons, malware, and exploits are proliferating.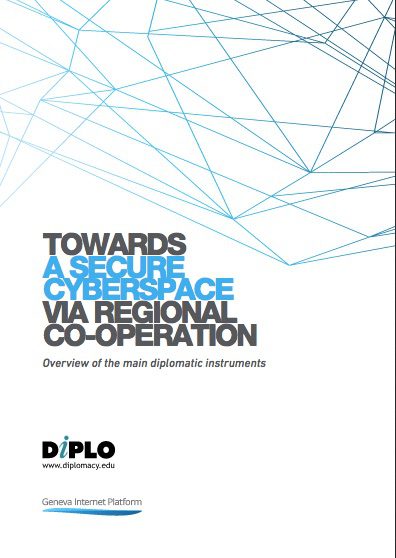 In response to increasing cyber-armament, diplomatic initiatives have emerged attempting to codify state behaviour in cyberspace and encourage co-operation to reduce the risk of conflicts.
The study Towards a secure cyberspace via regional co-operation provides an overview of the international dialogue on establishing norms of state behaviour and confidence-building measures (CBMs) in cyberspace.
The study was published by DiploFoundation, in partnership with the Geneva Internet Platform (GIP) and with support of the Swiss Federal Department of Foreign Affairs (FDFA), on the occasion of the second meeting of the 2016/2017 United Nations Group of Governmental Experts on Developments in the Field of Information and Telecommunications in the Context of International Security (GGE), held in Geneva in November 2016.
It offers a comparative analysis of the leading international and regional political documents outlining cyber-norms, CBMs to reduce conflict stemming from the use of ICT, and capacity-building efforts to strengthen co-operation on cybersecurity. It discusses how they could further influence each other, and notes several specific directions that further developments could take.
Download the study Towards a secure cyberspace via regional co-operation, or read online below.
Learn more about Diplo's cybersecurity activities; get the latest updates on cybersecurity; and get in touch with Diplo's Cybersecurity team.
Subscribe to Diplo's Blog