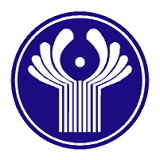 The Commonwealth of Independent States (CIS) is a regional intergovernmental organisation formed in 1991, and currently composed of Azerbaijan, Armenia, Belarus, Georgia, Kazakhstan, Kyrgyzstan, Moldova, Russia, Tajikistan, Turkmenistan, Uzbekistan, and Ukraine.
The aim of the organisation is to facilitate and strengthen cooperation among its member states in the political, economic, ecological, humanitarian, cultural, and other fields. Other objectives of CIS include: support the economic and social development of member states withing a common economic space, ensure human rights and fundamental freedoms in accordance with universally recognised principles, facilitate cooperation among member states in ensuring international peace and security, and promote peaceful settlement of disputes and conflicts between member states.
Areas of cooperation for CIS members include economy, finance, security, humanitarian issues, legal matters, exchange of scientific and technical information, and inter-regional and cross-border issues. Economic cooperation also covers aspects related to information and communications technologies and the information society. In this area, the CIS had adopted, for example, a Strategy of cooperation in the construction and development of the information society up to 2025, as well as an Action Plan for its implementation. Cybersecurity and cybercrime issues are also in the attention of CIS member states, who have agreed on a framework of cooperation on combating crimes committed through information technologies, and adopted an agreement on cooperation in the field of ensuring information security.