Diplo's work over 20+ years
Influence
Diplo has Special Consultative Status with the UN Economic and Social Council (ECOSOC) since 2006 and we have been selected among the global Top 100 NGOs in 2012 and 2015 for our impact, innovative approach, and sustainability. Even though Diplo is not an advocacy organisation we featured on the World e-Democracy Forum's 2009 list of 'Top 10 who are changing the world of Internet and Politics' in 2012 and again in 2015, Diplo was selected as one of the 'Top 100 NGOs' globally based on our impact, innovation, and sustainability.
Innovative participation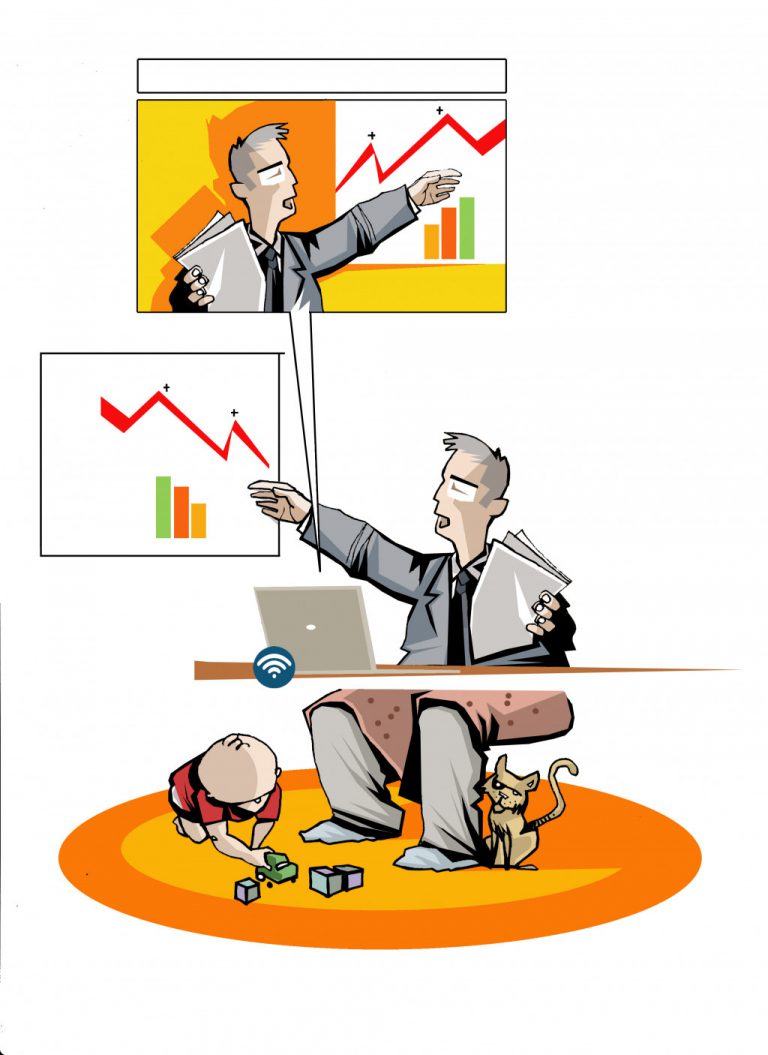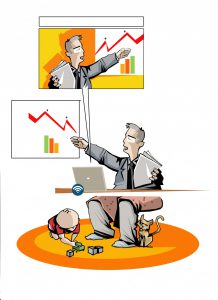 From the very start of the global COVID-19 pandemic in 2020, Diplo has been sharing its resources and expertise on virtual meetings to many stakeholders. 
Diplo has delivered regular webinars on various topics, such as diplomacy and cybersecurity, alongside our regular monthly online summary on the main trends in digital policy and diplomacy. Currently, Diplo develops advanced AI tools for reporting, drafting and policy analysis to be used by actors from small and developing countries in simple and affordable ways. 
We are also testing methods and tools for more inclusive and innovative events and online participation through numerous online events, and the Geneva Engage initiative.
Diplo has assisted the United Nations Educational, Scientific and Cultural Organization (UNESCO) and others to implement online participation for their meetings. Diplo has also assisted its alumni members to initiate and run remote hubs for participation at the Internet Governance Forum meetings in Hyderabad (2008), Sharm el Sheikh (2009), Vilnius (2010), and Nairobi (2011). Since then, the IGF has continued to facilitate remote participation during its annual meetings, moving towards a hybrid approach.
Contributions to internet governance
Diplo's contribution to the global internet governance ecosystem over the last 20 years has been unparalleled. We have trained well over 3100 professionals from almost 200 countries worldwide on the topic of internet governance. Some of our partners include:
Foreign affairs ministries of Switzerland, Malta, and Mexico
GSMA
African Union Development Agency (AUDA-NEPAD)
University of Malta
We are particularly involved with digital policy stakeholders in Geneva through the Geneva Internet Platform (GIP). Our online observatory, GIP Digital Watch, enables the global community to stay up-to-date with developments in digital policy.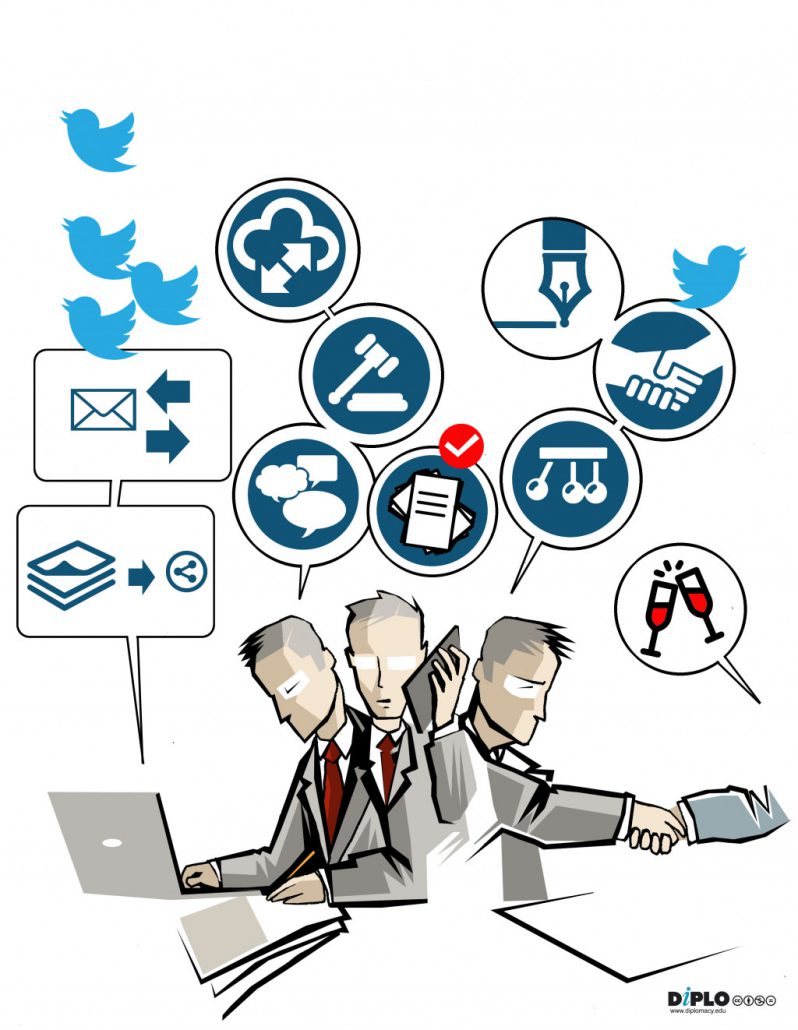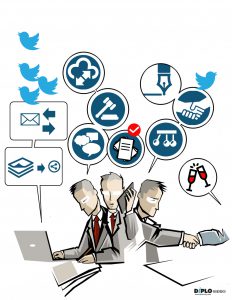 We continuously collaborate with the UN, the International Telecommunication Union (ITU), ICANN, ISOC – and national regulators and governments.
We have provided capacity building, training, and research on various digital policy issues as a key player in the World Summit on the Information Society (WSIS), the Internet Governance Forum (IGF), the Internet Corporation for Assigned Names and Numbers (ICANN), and the World Trade Organization (WTO).
Diplo's director served as the co-executive director of the UN High-Level Panel on Digital Co-operation. Diplo experts are members of the Freedom Online Coalition and the Global Forum on Cyber Expertise (GFCE), and chairs of global committees, such as the UN Group of Governmental Experts (GGE) on lethal autonomous weapons systems (LAWS), and advisors to high-level decision makers around the world. They are also key members of the UN Working Group on Internet Governance (WGIG), the IGF Multistakeholder Advisory Group (MAG), national and regional IGFs (NRIs), various ICANN and ISOC committees. Last but not least, Diplo's broad network of highly recognised alumni act as the best proof of Diplo's successful work.
Impact on policy change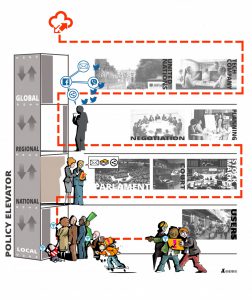 Diplo supported shaping the 2006 ICT Bill for Kenya by supporting an alumni to lead discussions by providing a platform and facilitation for online discussion, enabling the community to influence the national ICT legislation. Diplo's 2005-2006 Roma diplomacy programme graduates were part of the creation of an EU Roma Diplomacy policy in 2010. We have initiated an informal Serbian multistakeholder cybersecurity group which participated in developing a national strategy and law. This informal group received international recognition, inspiring similar multistakeholder efforts. In 2019 and 2020, Diplo ‒ with the support of the Swiss government ‒ facilitated dialogue among governments, civil society, and the private sector on the responsibilities of actors in cyberspace, which fed its results into the UN GGE and the IGF Best Practice Forum.
Diplo is a unique institution with almost global coverage: over 7000 diplomats and officials from 202 countries and territories have attended our courses since 1994 as you can see from our alumni map. 
Due to physical remoteness and limited human resources, small island states find Diplo's online training particularly useful. Diplo has become the unofficial diplomatic training academy of small island states. Learn more about our Capacity Development Programme in Multilateral Diplomacy (CD Multi).
Many of our alumni have returned to their countries and made a real difference. Click to watch video testimonials of our alumni.
I'm really glad I did the course and have found it very valuable for my day to day work, particularly as, working for a small National Society, I'm the only person here focusing on advocacy. It was a great way to build networks of people doing similar things – I visited British Red Cross when I was in London recently and also spoke to my counterpart at NorCross which was incredibly helpful for a similar humanitarian diplomacy campaign we are doing here.
– Rachel Banfield, Advocacy, Policy and Research Advisor, New Zealand Red Cross
This course is very important for any diplomat: from negotiating to public speaking, listening, and skills needed for press conferences, the course covers all the essentials needed to become a formidable diplomat. Skills learnt in this course have helped me in my everyday professional work and made me skilful at diplomatic communications.
– Miruza Mohamed, Director, Environment Department, Maldives Ministry of Environment and Energy
The IG route in the MA Contemporary Diplomacy Programme has enabled me to situate the focus of my work on Internet Governance in Africa in a space that is directly relevant to the mandate of the NEPAD Agency.
– Towela Nyirenda-Jere, Programme Manager, e-Africa Programme, NEPAD Planning and Coordinating Agency