Digital infrastructure and standards in Africa: National priorities and elements of foreign policy
Countries across Africa are outlining goals and objectives related to expanding and strengthening their internet infrastructures in various policy documents. Some of these documents include outward-looking elements such as identifying funding sources for financing broadband projects, promoting harmonised usage of the spectrum at the regional and international levels, and participation in relevant international organisations.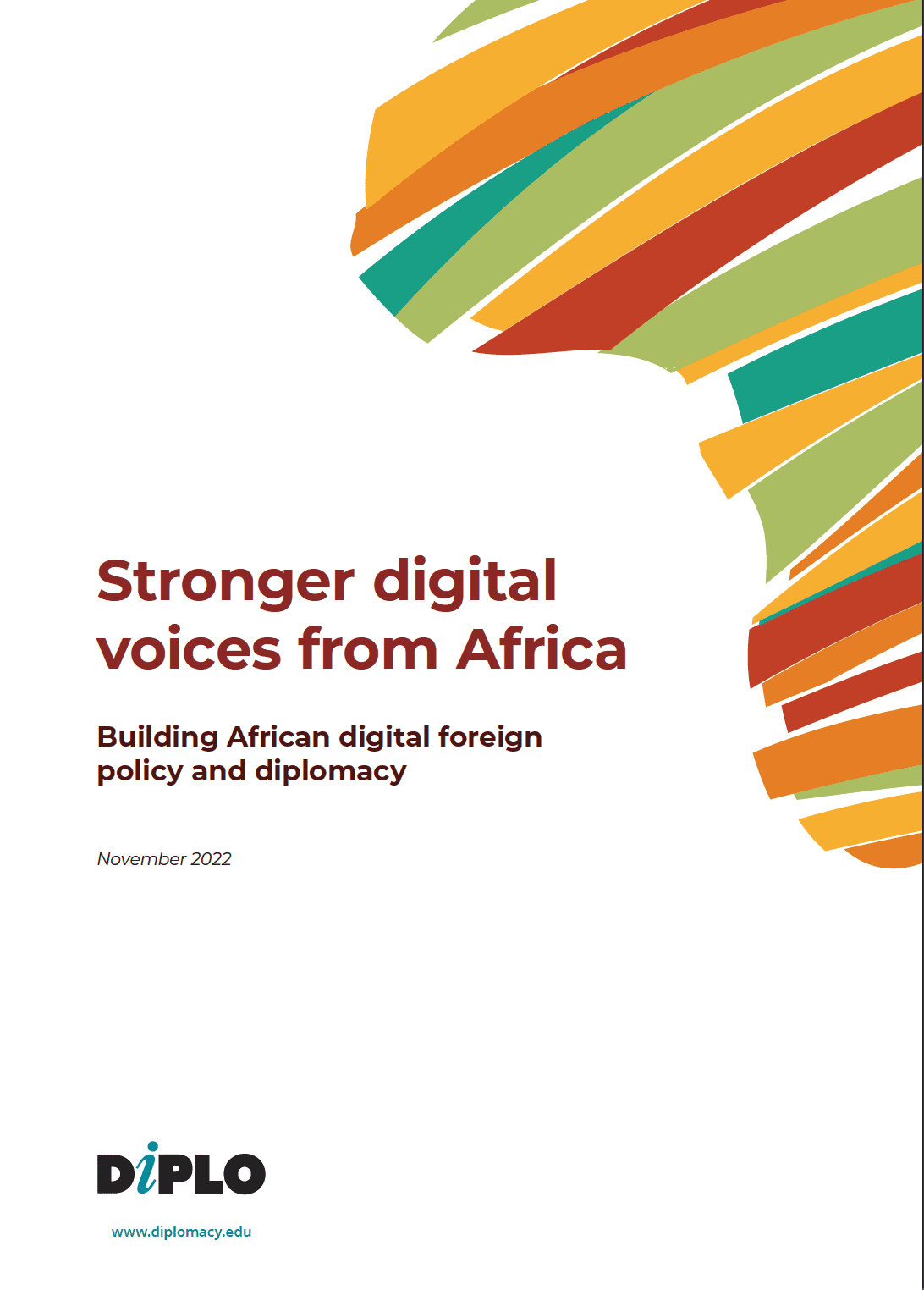 Across Africa, efforts are underway to advance the deployment of digital infrastructures that support meaningful internet connectivity. As the Alliance for Affordable Internet (A4AI) explains, meaningful connectivity is about more than the mere availability of networks; it encompasses the ability to use the internet every day on an appropriate device with enough data and a fast connection.1A4AI. (n.d.). Meaningful connectivity – unlocking the full power of internet access.
Countries are outlining goals and objectives related to expanding and strengthening their internet infrastructures in various policy documents. Out of the eight focus countries, seven have adopted national broadband strategies, policies, or plans.
Some of these documents include outward-looking elements, in particular when it comes to identifying funding sources for financing broadband projects. Kenya's National Broadband Strategy refers to attracting an international investor to build a national backbone infrastructure and lists the World Bank, the Africa Development Bank, the International Telecommunication Union (ITU), and the African Telecommunication Union (ATU) as potential international development partners that could contribute to financing infrastructure programmes.2Republic of Kenya. (2018). National Broadband Strategy 2018–2023. 
In Nigeria, the National Broadband Plan talks about accessing international funding sources 'where available' to support initiatives such as the creation of new landing points for international submarine cables.3National Broadband Committee, Nigeria. (2020). Nigerian National Broadband Plan 2020–2025. Senegal's National Broadband Plan identifies the World Bank, the French Development Agency, and the Asian Development Bank as potential funding sources for broadband deployment projects.4Ministry of Communications, Telecommunications, Post and Digital Economy, Republic of Senegal. (2018). Plan National Haut Débit du Sénégal (National Broadband Plan).
The reliance on external sources (be they public or private) for funding digital infrastructure projects is a reality across most of Africa. This comes with a series of challenges related, for instance, to the availability of such funding and to the ability of countries to attract it. Strengthening capacities within public institutions to attract funding (e.g. capacities to prepare robust project proposals and to improve the implementation of such projects), putting in place business-friendly policies to attract private investors, and the coordination of policies and initiatives at the regional level (e.g. to identify investment priorities and reach out to donors/investors) could help countries address some of the challenges.5OECD Development Centre. (2021). Improving public finance, boosting infrastructure. Three priority actions for Africa's sustainable development after COVID-19.
When it comes to infrastructures for mobile communications, some national policies note the importance of promoting coordination on radio frequency matters and harmonised usage of the spectrum at the regional and international levels. To this end, ensuring that national frequency plans are in line with decisions taken at ITU World Radiocommunication Conference is specifically mentioned by South Africa, Namibia, and Kenya, which implies goals of participation in relevant ITU work.
Other policies outline the (potential) contribution of broadband infrastructures to increasing the countries' competitiveness in international markets. South Africa Connect, the country's broadband policy, notes that the goals and actions outlined in the document create 'a context for the development of globally competitive niche ICT-related manufacturing industries' in South Africa.6Department of Communications, South Africa. (2013). South Africa Connect: Creating opportunities, ensuring inclusion. South Africa's Broadband Policy. 
According to Ghana's Broadband Policy and Implementation Strategy, broadband is 'a critical prerequisite to support innovators and entrepreneurs to re-assert their productive and market capabilities in the local and global IT sector'.7Ministry of Communications, Republic of Ghana. (2012). National Broadband Policy and Implementation Strategy. Namibia's Broadband Policy notes that supporting the deployment of broadband will 'booth Namibia to increase [its] global competitive ranking',8Ministry of Information and Communication Technology, Namibia. (2020). National Broadband Policy while Rwanda's Broadband Policy simply states that ubiquitous broadband networks can be viewed as a foundation for global competitiveness.9Republic of Rwanda. (2013). National Broadband Policy for Rwanda. 
(Strengthened) participation in international organisations is envisioned in 5G policies, which are emerging across Africa. Kenya's in-the-making 5G strategy10The document was launched for public consultation in late 2021. At the date of writing this study, it is unclear whether the strategy has been formally approved. Communications Authority of Kenya. (2021). Public Consultation on the Roadmap and Strategy for 5th Generation Mobile Communications in Kenya. notes the country's commitment to 'participate in international forums to contribute to the development of 5G technology and standards'. In South Africa, a multistakeholder 5G Forum was established by the Independent Communications Authority of South Africa (ICASA) in 2017 to, among other tasks, assist the authority in preparing contributions to ITU and other relevant standards bodies on 5G-related matters.11Independent Communications Authority of South Africa. (2017). Terms of Reference for the South African 5G Forum. A report issued in 2021 by ICASA's 5G Council Committee recommends that the Forum strengthens its engagement with international bodies and 'countries that have moved further along the 5G road than South Africa'.12Independent Communications Authority of South Africa's 5G Council Committee. (2021). The state of 5G in South Africa. From readiness to recommendations. Nigeria's National Policy on 5G Networks notes that the government will contribute to global processes focused on the development of 5G standards and will enable and encourage the participation of relevant stakeholders in ITU meetings and events, as well as in the development of national positions for such events.13Federal Executive Council, Nigeria. (2021). National Policy on Fifth Generation (5G) Networks for Nigeria's Digital Economy. 
The adoption and enforcement of international technical standards (such as those adopted at ITU) appear as an action item across multiple policy documents. For Kenya, South Africa, Ghana, and Namibia, this is seen as essential for the development of high-quality, advanced, and reliable ICT products and services.
Namibia also wants its telecom service providers to ensure that the broadband systems they develop comply with international standards (National Broadband Policy).
Rwanda's broadband policy mandates the national ICT authority to issue guidelines that are based on international standards.
Kenya specifically intends to promote the development and use of open internet standards and to encourage adherence to globally accepted standards in innovation and the design of devices or software (National Broadband Strategy). In addition, its draft 5G strategy notes the importance of adopting international standards developed by ITU and the 3rd Generation Partnership Project (3GPP) as a way to ensure the interoperability and security of mobile systems. Through the Communications Authority, Kenya also intends to continue its participation in regional and global forums 'to coordinate and harmonise technology standards'.
Nigeria too wants to ensure that its 5G ecosystem embeds globally accepted standards and specifications. One objective of the government is to contribute to ITU and other global processes supporting the development of 5G standards and to leverage the expertise of the private sector to develop country positions for these processes. Encouraging the participation of 'relevant stakeholders' in ITU work is also specifically mentioned in the 5G policy.
Senegal's digital strategy outlines goals related to enhancing the country's participation in regional and international telecom and ICT forums that deal with standardisation issues, as well as with broader issues of digital governance.
When it comes to the management of critical internet resources – particularly domain names and internet protocol (IP) addresses – African countries tend to be actively engaged in relevant regional and international processes such as the Internet Corporation for Assigned Names and Numbers (ICANN) and the African Network Information centre (AFRINIC) (see more in the section on ICANN engagement), even if the national policies we have reviewed do not contain specific references to engagement in such processes. Nigeria may be an exception, as the country's broadband plan includes a goal of improving the global visibility of the .ng country code top-level domain (ccTLD).

Go back to 'Stronger digital voices from Africa: Building African digital foreign policy and diplomacy'