People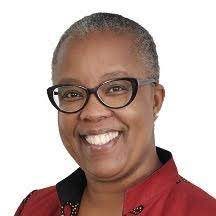 Mwende Njiraini
African initiative coordinator, Diplo
Ms Mwende Njiraini is a telecommunications engineer and is currently an associate with Diplo, working as a liaison for Africa. In this role, she is working on establishing Diplo's presence in Africa. 
As chair of the ITU-T Study Group 17 (SG17) on security of the Regional Group for Africa, Mwende has played a leading role in developing cybersecurity standards. She has been involved in designing a tool for assessing cyber defence centres (CDC), including computer incident response teams (CIRTs), based on the recently approved ITU-T Framework for the Creation and Operation of a Cyber Defence Centre (Recommendation X.1060).
Mwende has worked in various capacities at the Kenya's ICT regulator, the Communications Authority of Kenya (CA), and most recently as manager of Innovation, Research, and Development. She has been responsible for developing and implementing the CA's Science, Technology and Innovation Strategy. Mwende has managed projects that have elevated the CA's global regulatory position, notably the establishment of the Kenya Network Information Centre (KENIC) in 2003, the National Computer Incident Response Team (KE-CIRT/CC) in 2009, and the Mobile Number Portability project in 2011. She has been involved in developing regulatory instruments such as the Voice Over Internet Protocol Guidelines (2005); the Network Redundancy, Resilience and Diversity Guidelines (2017); and the Technical Specifications for Mobile Devices (2018).
Mwende loves a good intellectual challenge and enjoys baking and birdwatching.