People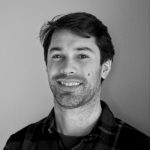 Juan Peirano
Juan Peirano is a Senior Policy Advisor at the Internet Society, where he is focused on issues related to Internet infrastructure and access. In his role as subject matter expert, Juan contributes to the development of Internet Society's projects on Internet Growth, access and sustainability.
Prior to joining the Internet Society, Juan was involved in the Internet community, working for LACNIC as a Policy Officer and Internet Resource Analyst, before moving to engineering roles in Telefonica. He was an active participant in various technical fora, including participation in RIR activities, ICANN and IGFs, holding the position of co-chair for the Public Development Process in the LACNIC region, between 2016 and 2018.
Juan is a Telecommunications Engineer from ORT University in Montevideo, Uruguay, and has a Master's degree in Public Policy from the University of Bristol in the United Kingdom.
He speaks English, Spanish and German.
Juan is currently based in the United Kingdom.