People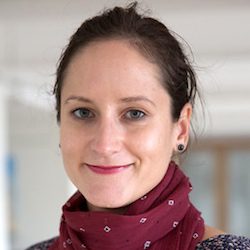 Ms Jelena Dinčić was born in Belgrade, Serbia, and moved to Kenya with her family at the age of seven. After Kenya, Jelena lived in Malta, France, and Switzerland, finally making her way back to Belgrade in 2013, and later joining Diplo in 2016. Her tasks include editing, social media, web content creation and management, and course coordination.
Jelena holds a BA in Photography from the Ecole de Condé, Lyon, and a degree in film directing from the Ecole de Cinéma, Geneva. In addition to numerous photography projects, her previous work experience in Geneva includes co-director of several documentary films, assistant librarian, and personal assistant to the Ambassador of Montenegro.
Related blogs
November 2019, when the film Bladerunner is set, came and went. How well did this film – made in 1982 – predict the future? Well, we don't have androids (replicants) that think and look like us, and there are no...