People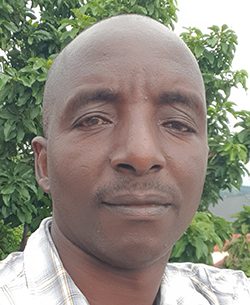 Jean Paul Nkurunziza
Jean Paul Nkurunziza obtained a bachelor's degree in Educational Sciences from the University of Burundi.
Since 2007, he has worked in the fields of digital policy and internet governance, and has taken part in various capacity-building programmes on behalf of Diplo and the Internet Society (ISOC), including online lecturing.
Jean Paul was actively involved in sessions of the Burundi national Internet Governance Forum (IGF) meeting, the African IGF (AfIGF), and the East Africa IGF (EA-IGF). He was a fellow at the UN Secretariat of the IGF in 2010.
Since 2013, he has been involved in digital rights through research and advocacy, working with the Collaboration on International ICT Policy in East and Southern Africa (CIPESA).
Jean Paul has also been a volunteer for local non-profit organisations: the Burundi Youth Training Centre (BYTC), and the Burundian Chapter of Internet Society.
You can follow him on Twitter: @nkurunzizajp