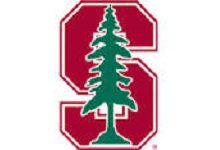 Address: Stanford University 450 Serra Mall Stanford, CA 94305–2004 United States of America
Website: https://www.stanford.edu/
Stakeholder group: Academia and Think Tanks
Stanford University, opened in 1891, is one of the world's leading teaching and research universities. Areas of excellence range from the humanities to social sciences to engineering and the sciences.
From Nobel Prize winners to undergraduates, all members of the Stanford community are engaged in creating new knowledge, and Stanford brings an innovative, entrepreneurial spirit to this work of discovery. Stanford people take on audacious problems, bring imaginative new approaches to solving them, and work collaboratively to advance knowledge and make meaningful contributions.
Stanford's work on the Stanford Draft International Convention to Enhance Protection from Cybercrime and Terrorism is of particular relevance to Internet governance.
The university also has a Center for E-Commerce, dedicated to the study of electronic commerce law. The Centre brings together scholars, policy makers, lawyers, industry executives, and students to work on developing policy studies and guidelines, as well as to enhance industry practices. It organises an annual conference on e-commerce best practices, and it is one of the sponsoring organisations of the 'European Union E-Commerce Law Project,' which examines the law and policy of the European Union regarding online businesses, as well as the relevant economic governance issues and regulatory practices affecting the online transatlantic (EU-US) marketplace.