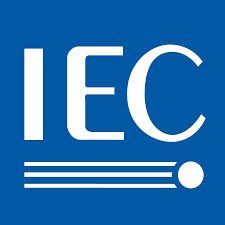 Established: 1
Address: Rue de Varembé 3, 1211 Geneva 20, Switzerland
Website: https://iec.ch
Founded in 1906, the International Electrotechnical Commission (IEC) is the world's leading organisation for the development of international standards for all electrical and electronic technologies. The IEC's standardisation work is advanced by nearly 20 000 experts from government, industry, commerce, research, academia, and other stakeholder groups.
The IEC is one of three global sister organisations (in addition to the ISO and ITU) that develop international standards.
Digital Activities 
The IEC works to ensure that its activities have a global reach in order to meet all the challenges of digital transformation worldwide. The organisation covers an array of digital policy issues illustrated below.
Digital policy issues
Digital standards 

 The IEC carries out standardisation and conformity assessment activities covering a vast array of technologies. These range from smart cities, grids, automation, and energy to electromagnetic compatibility between devices, digital system interfaces and protocols, and fibre optics and cables. Other areas covered by the IEC include multimedia home systems and applications for end-user networks, multimedia e-publishing and e-book technologies, information and communication technologies (ICTs), wearable electronic devices and technologies, cards and personal identification, programming languages, cloud computing and distributed platforms, the Internet of Things, and information technology (IT) for learning, education, and training.

Over the past 30 years, the IEC and ISO Joint Technical Committee (JTC 1) have been developing IT standards for global markets, meeting business and user requirements. This work addresses various aspects including the design and development of IT systems and tools; interoperability, performance, and quality of IT products and systems; harmonised IT vocabulary; and security of IT systems and information. Some of the areas that JTC 1 covers include:

Cards and security devices for personal identification
Computer graphics, image processing, and environmental data representation
Coding of audio, picture, multimedia, and hypermedia information
Automatic identification and data capture techniques
Data management and interchange
IT for learning, education, and training
Biometrics
Trustworthiness
Digital twins
Quantum computing
3D printing 
Augmented reality and virtual reality-based ICT
Autonomous and data-rich vehicles

Internet of things 

The Internet of Things (IoT) is one of the main technology sectors covered by the IEC (International Electrotechnical Commission) in its standardisation activities. Several technical committees (some of which are joint groups with the ISO - International Organization for Standardization) focus on various aspects of the Internet of Things. Examples include: standardisation in the area of IoT and related technologies, including sensor networks and wearable technologies; smart cities; smart grid (which involve the use of technology for optimal electricity delivery); and smart energy. In addition to developing standards, the IEC also publishes white papers, roadmaps with recommendations, and other resources on IoT-related issues. IECEE and IECQ, two of the four IEC Systems for Conformity Assessment, verify that digital devices/systems perform as intended.

Artificial intelligence 

Another important technology sector tackled by the IEC is artificial intelligence (AI). Standardisation activities in the area of AI are mostly covered by a joint IEC and ISO technical committee (ISO/IEC JTC 1/SC 42). The committee has recently published a new technical report that aims, among others, to assist the standards community in identifying specific AI standardisation gaps. SC 42 has set up several groups that cover specific aspects of AI, such as computational approaches and characteristics of AI systems, trustworthiness, use cases and applications of AI systems, to name a few.

The IEC also publishes white papers, recommendations and other resources on AI-related topics.

Cloud computing 

 Cloud computing is an enabling technology, based on the principles of shared devices, network access and shared data storage.

ISO/IEC JTC 1/SC 38 has produced international standards with cloud computing terms and definitions and reference architecture. Other work includes a standard which establishes a set of common cloud service building blocks, including terms and offerings, that can be used to create service level agreements (SLAs), which also covers the requirements for the security and privacy aspects of cloud service level agreements.

SC 38 has produced a standard for data taxonomy, which identifies the categories of data that flow across the cloud service customer devices and cloud services and how the data should be handled.

Network security 

In the area of cybersecurity, IEC works with ISO in their joint technical committee to develop the ISO/IEC 27000 family of standards. In addition, the IEC operates globally standardized systems for testing and certification (conformity assessment) to ensure that standards are properly applied in real-world technical systems and that results from anywhere in the world can be compared. To this end, IECQ (IEC Quality Assessment System For Electronic Component) provides an approved process scheme for ISO/IEC 27001. The IECEE (IEC System of Conformity Assessment Schemes for Electrotechnical Equipment and Components) Industrial Cybersecurity Programme focuses on cybersecurity in the industrial automation sector.

Critical infrastructure 

The IEC develops horizontal standards, such as the IEC 62443, for operational technology in industrial and critical infrastructure that includes power utilities, water management systems, healthcare and transport systems. These standards are technology independent and can be applied across many technical areas. On the other hand, several technical committees and subcommittees develop international standards to protect specific domains and critical infrastructure assets (vertical standards).

Sustainable development 

 The IEC international standards and conformity assessment systems contribute to the realisation of all 17 Sustainable Development Goals (SDGs). They provide the foundation allowing all countries and industries to adopt or build sustainable technologies, apply best practice, and form the basis for innovation as well as quality and risk management.

 

Capacity development 

The IEC Academy Platform aims to support IEC community members through formal learning and collaboration opportunities. The IEC offers a series of online courses and webinars that provide an in-depth understanding of IEC's main activities.
Future of meetings
Any reference to online or remote meetings?
IEC technical committees have held online/remote meetings for many years, especially for focussed discussions on individual topics. In the context of the COVID-19 pandemic the breadth of technical online meetings has been further expanded to ensure optimal continuation of standardization and conformity assessment activities. Most face-to-face management board and governance meetings have been converted to online meetings during COVID-19. In support of the successful organization of online meetings, the IEC has published a virtual meeting guide.
Any reference to holding meetings outside HQ?
Many IEC meetings are held outside of IEC CO headquarters or online or in a hybrid format. The tools for that purpose include webinars, podcasts, online presentations and various teleconferencing facilities. In the future, augmented reality technology or digital twin approaches may also be considered to provide the benefits of face-to-face meetings. While face-to-face meetings have been the rule to date, some IEC Board meetings have also been held virtually to some extent already in the past, with documents being shared in advance on proprietary online platforms and collaboration taking place live online.
Any reference to deliberation or decision making online?
In the IEC, nearly all decision-making processes have been taking place virtually since many years, with voting/decisions being dispatched electronically, including collaboration and commenting via a dedicated electronic platform.